Tours in Georgia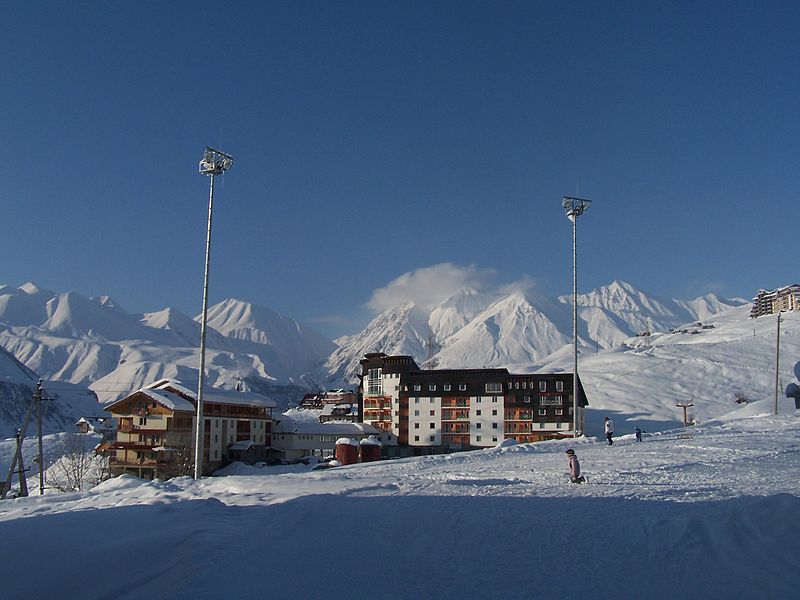 Dear Heliskking lovers !
The last winter season we started in Gudauri with our Heliskking Operation. The ideal destination of Heliskiing in the Georgian Republic. Where Asia meets Europe, Gudauri Heliskiing offers an extraordinary program with great new destinations. The vast open spaces of the Caucasus Mountains will captivate you. More you are assured of a truly outstanding and memorable experience.Our complete package guarantees you Austrian standards with just small groups of participants. We invite you to enjoy this unique area around Gudauri. Unique because you will have deep powder snow ski runs to yourself in comparable space, beauty, and skiing, over 1200 km2 at the highest safety and quality standards. Your safety is of paramount importance to us. We have the most experienced and best Austrian pilots and Austrian mountain guides with a new state of the art helicopter: your helisiing will be both-fascinating and safe. The 4 start hotel "Rooms in Kazbegi close to Gudauri is an outstanding hotel and rewarded with many international architecture-prices. You will enjoy staying there. We keep the groups small to ensure the pleasure and satisfaction of these deep snow power ski runs whilst preserving the tranquility of nature in these untrammeled places.
Price "Premium 6" Heliskiing
Price per person on a base of a double bedroom: EUR 6.790
Overnight stays: 7 (Saturday to Sunday)
Single Supplement: EUR 355
Each participant is guaranteed 20 000 vertical metres descent of heliskiing.
In fact we set on upper limit to the amount you may heliski. We will take you up for heliskiing as often as possible. The amount you do is dependant only on your time and the weather/ snow conditions. If for reason of poor snow conditions, bad weather, or helicopter availability you do not manage the 20 000 metres , then we will refund you EUR 100 per 1000 vertical metres you are short of the 20 000 metres.
Fixed Dates:
24.01.2015-31.01.2015
31.01.2015-07.02.2015
07.02.2015-14.02.2015
14.02.2015-21.02.2015
21.02.2015-28.02.2015
28.02.2015-07.03.2015
07.03.2015-14.03.2015
14.03.2015-21.03.2015
Included in the price:
7 nights in a double bedroom in the 4* hotel "Rooms" Kazbegi, half-board and transfers
6 days Heliskiing, unlimited vertical meters descent of heliskiing, 20 000 metres are guaranteed.
Guidance of the small groups by an Austrian government approved mountain /ski guide
A maximum of 4 groups- each group 4 people are flown each time with the helicopter.
Lunch, tee and water
Skis for deep powder, ski sticks and safety equipment (ABS Airbag ruck-sack, sounding stick, shovel and avalanche detector.
Not included in the price:
Flight ticket from and to Tbilisi (airport taxes)
additional charges and supplement charges for the luggage.
Cancellation and travel insurance
Possible visa for the Georgian Republic (not necessary for American, European and Swiss citizen)
Drinks
Supplement for single room; EUR 355/ person
Massage
Heliskiing pleasure in a modern Eurocopter AS 350 B3 Ecureuil
Total vertical descent
We guarantee in any case 20 000 total vertical descent meters. This means that if for example there is bad weather so that not all the 20 000 m are completed, we will reimburse you for the "not done" metres at EUR 100 per 1000 m altitude not achieved.
Reimbursement for vertical descent meters not achieved
If you don't achieve the guaranteed 20 000 vertical descent meters (for example because of bad weather conditions or technical problems) we will reimburse you EUR 100 per 1000 m altitude not achieved.
We do not refund if:
you decide yourself to stop heliskiing before the end of the programme
You miss part of the programme (for example; delayed arriving, early departure, talking a breaking during the day