Tours in Georgia
Wild Walk In The Svaneti Mountains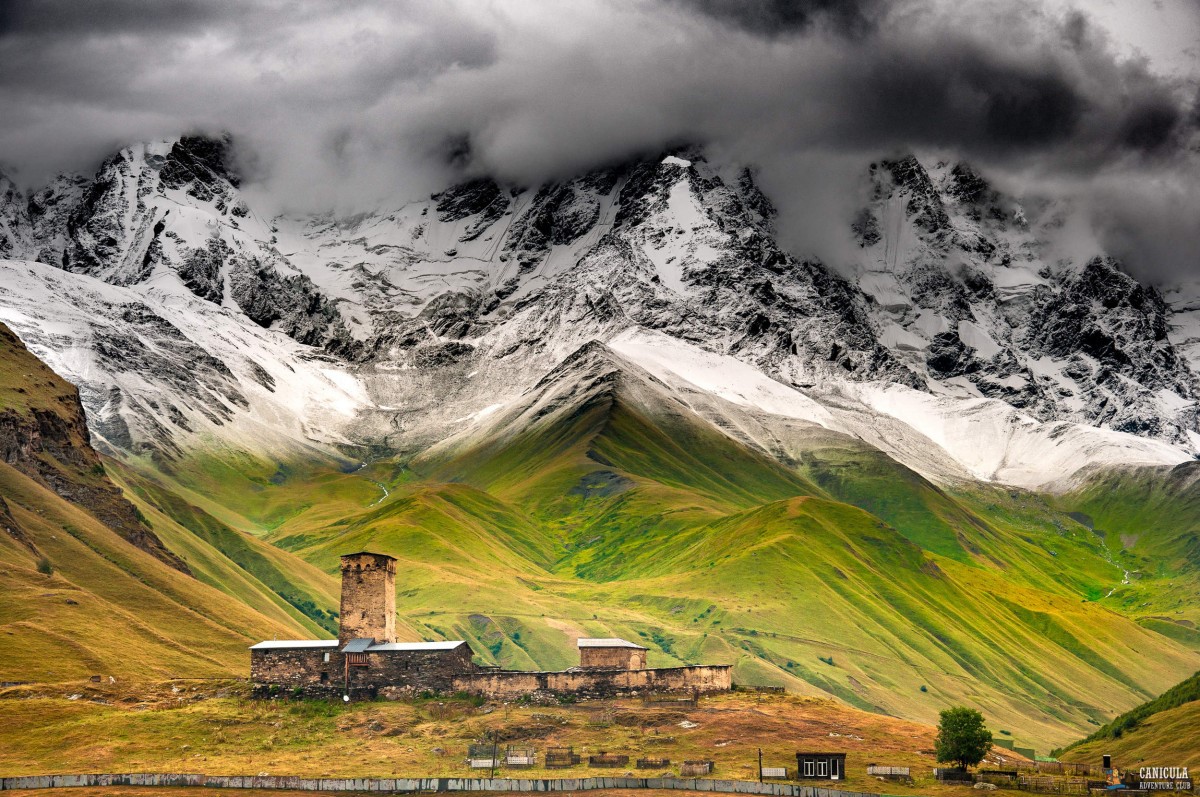 Svaneti, Georgia's most mysterious mountain region is like a fairy tale come to life. The fabled region is renowned for its enchanting stone villages, punctuated by the famous defensive towers, and populated by a fiercely independent race, known as the Svans. Still lying almost entirely off any tourist trail, this is a trip for the travel connoisseur who likes to see things real and wild. And of course, this tour is not only about Svaneti. Georgia in general is one of our favorite countries: its excellent cuisine, delicious wine, stunning mountains, exquisite churches, hospitable locals and rich and varied history make it a perfect adventure travel location. Come and see for yourself.
Minimum umber of visitors: 3
Accommodation
Transportation
Tour guide assistance
FB (full board: B,L,D)
Tour Itinerary
AUG 1: Tbilisi – Ushguli:
Today, we'll leave early as we have a long drive, but it's worth it as we'll have magnificent views as we cross the Zagaro Pass. Late afternoon we'll reach Ushguli, the highest permanently inhabited village in Europe (2200m) and a UNESCO World Heritage Site.
Overnight in Ushguli
AUG 2: Ushguli – Shkhara Glacier – Ushguli:
We start our morning walk to the foot of Mt. Shkhara, walking alongside the wonderful Enguri River which will eventually lead us to its origin – the Shkhara Glacier. Afterwards we return to Ushguli. En route we also plan to visit the Lamaria church with its 12th century stone defence tower.
Approximate walking time 5 hours;
AUG 3: Ushguli – Ipari:
Today we'll walk to the village of Iprari, a remote village in Upper Svaneti. Along te way we will have breathtaking views across the Svaneti region. After lunch in Irari, we'll walk up through the forest to Kvirike and Ivlita Church before returning to our guesthouse.
Approximate walking time 5½ hours
AUG 4: Iprari – Adishi:
Today we'll walk over the Chkhutnieri Pass (2700m). There will be a river crossing, the water may be high so we many need to jump on a horse to cross the river, in the hope that we can keep our feet dry! We'll pass the derelict village of Kalde before reaching the remote village of Adishi, which is 2000m above sea level. There are only 5 or 6 families living in the village and this evening we will be staying with the families in their homes and will truly experience traditional Svanetian hospitality and food at its best. Approximate walking time 5 hours.
AUG 5: Adishi – Mestia:
Today we'll start our journey to Mestia on foot, reaching 2800m we'll have beautiful views across to the Chaneri glacier, Mt. Ushba (4700m) and to Mt. Laila, the highest peak (4010m) in the Svaneti range. We'll cross the slopes of Mt. Tetnuldi and finish our walk in the village Mulakhi. Here we'll be met by our vehicle and will finish the final bit of the journey to Mestia by road. Approximate walking time 6 hours.
Drive back to Tbilisi.